Literally.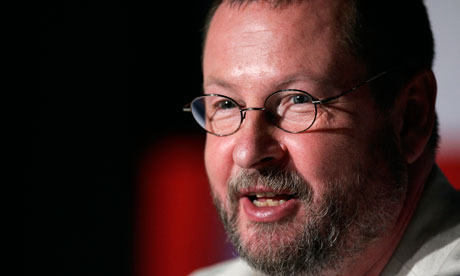 So, I'm a little late to this party, but
MTV is reporting
that Shia LaBeouf is willing to have sex with Charlotte Gainsbourg if Lars Von Trier asks him to. LOL, not in those exact words, but they both are reported to be starring in Lars's latest cinematic offering, 'The Nymphomaniac'. If you are familiar with Lars's work, then you will know that he is not shy when it comes to graphic sex and nudity and some of the most nauseating depictions of such. I mean, 2009's 'Antichrist' alone was gut-wrenching in its portrayal of a woman going as far as to actually snip off her clitoris.
Seriously.
I'm anticipating this since I anticipate everything from Lars, even when I wind up partially hating it (the lack of depth in 'Antichrist' personally negated the shock value) so I'm all in for this, and despite popular belief, I actually think that LaBeouf is a promising actor, so yay for him working with someone as important as Von Trier. Besides, 'Melancholia' was a surprise masterpiece so he's back at the top of his game for now.
What do you think of this news?